Connect creativity to innovation, laughter to learning, and kids to their world. Bring the WOW to YOUR classroom!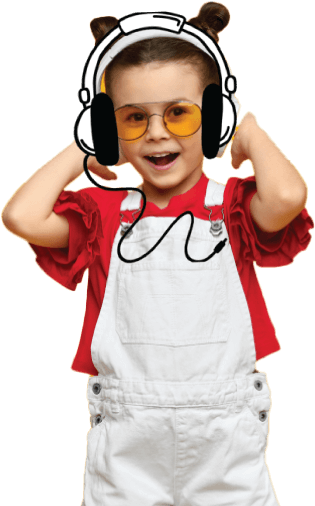 How It Works
Podcasts + Projects = Podjects! Our FREE podject-based-learning platform marvelously brings out the creativity in every student as they listen, wonder, tinker, and make.
Listen
Featuring episodes from the #1 kids podcast Wow in the World, TinkerClass invites students on an auditory adventure about real WOWs in the world of science, technology and innovation.
Wonder
TinkerClass carves out space for creative innovation as students reflect and record all the wows and wonders the episode sparked.
Tinker
Students use their critical thinking skills to sort their wows and wonders, identify questions they might be able to answer, and choose "One Big Wonder" to further investigate.
Make
Student create, collaborate, and build confidence as they plan, investigate, and ultimately present their own WOW findings.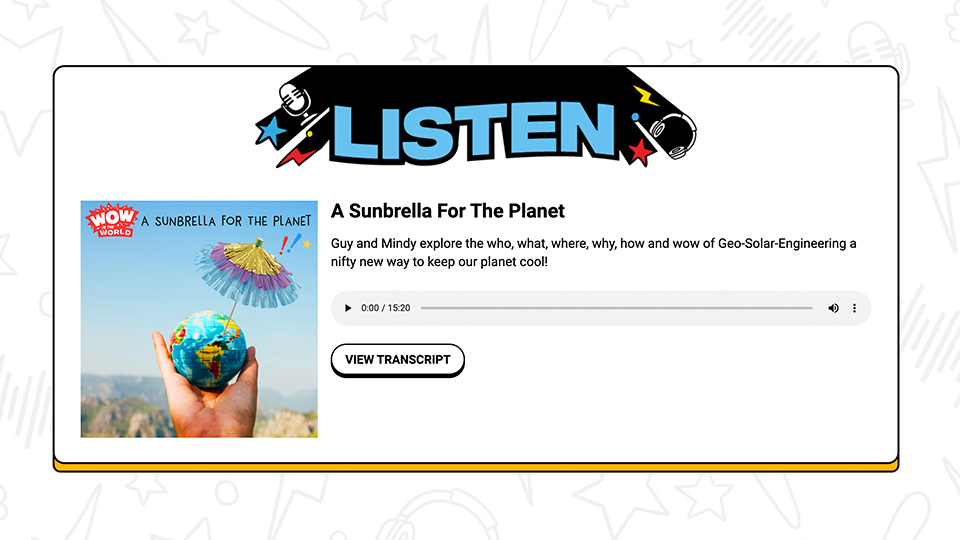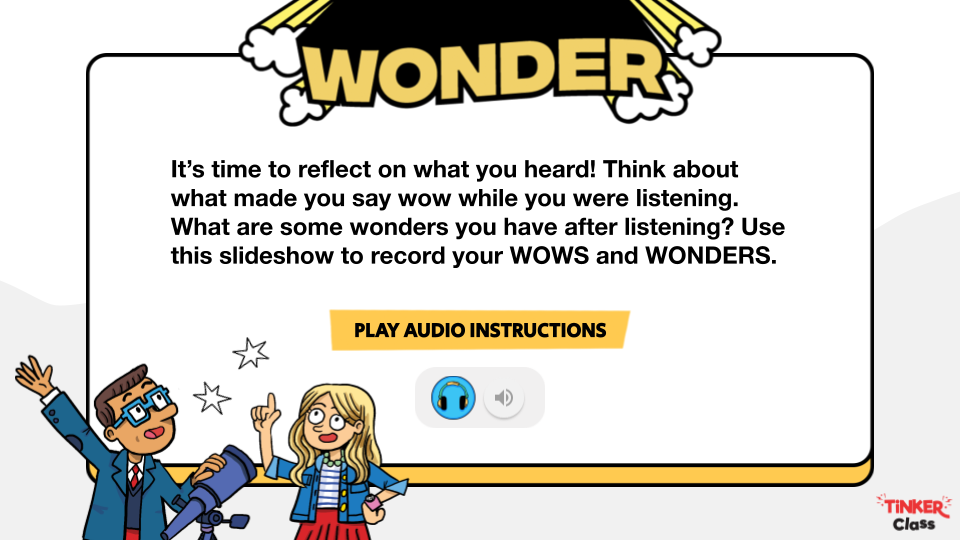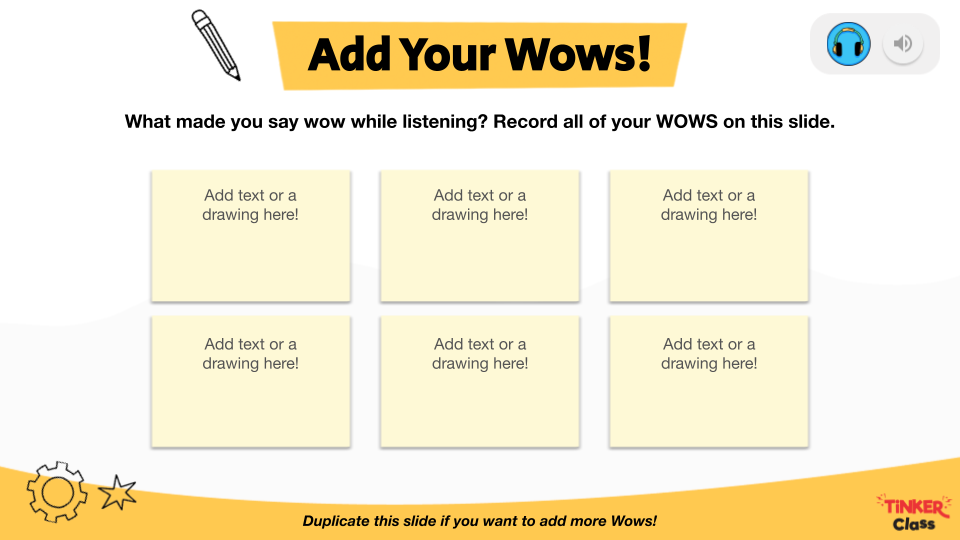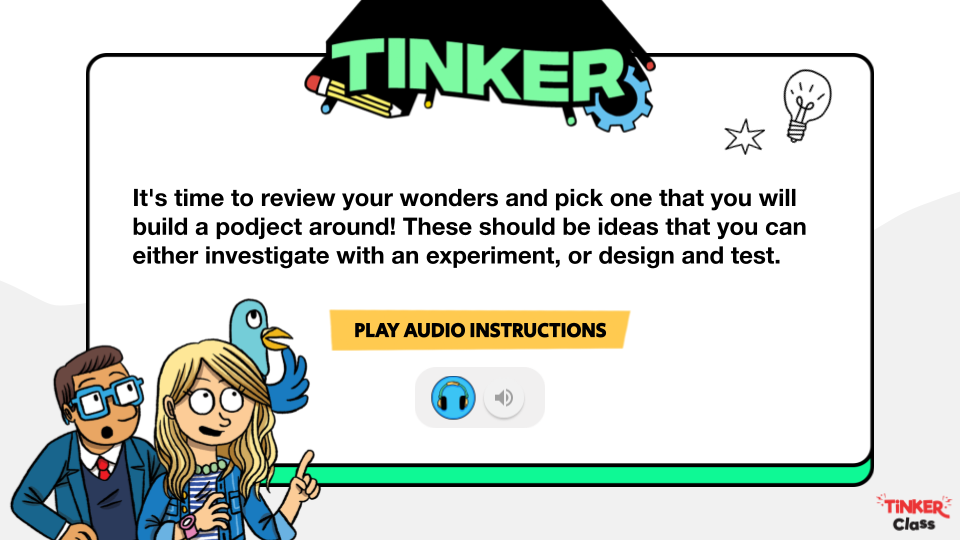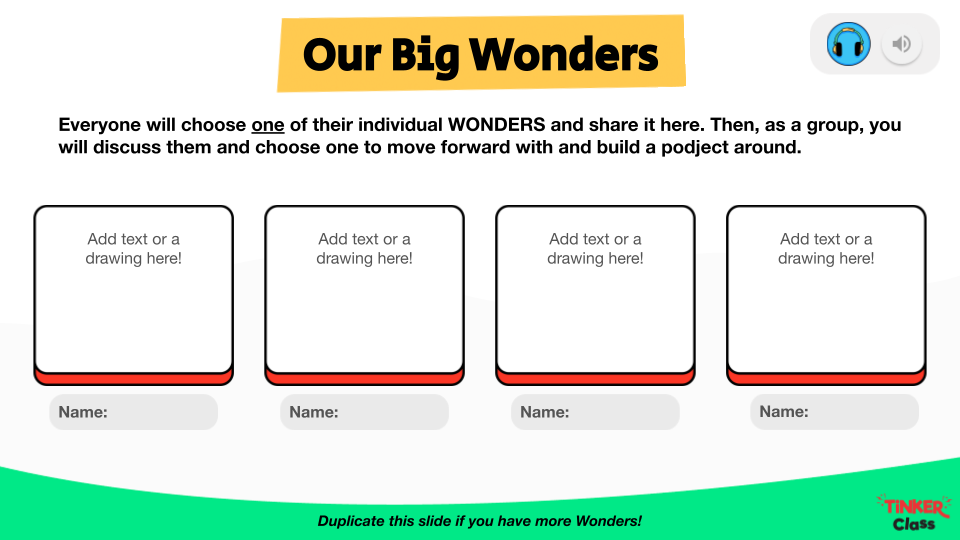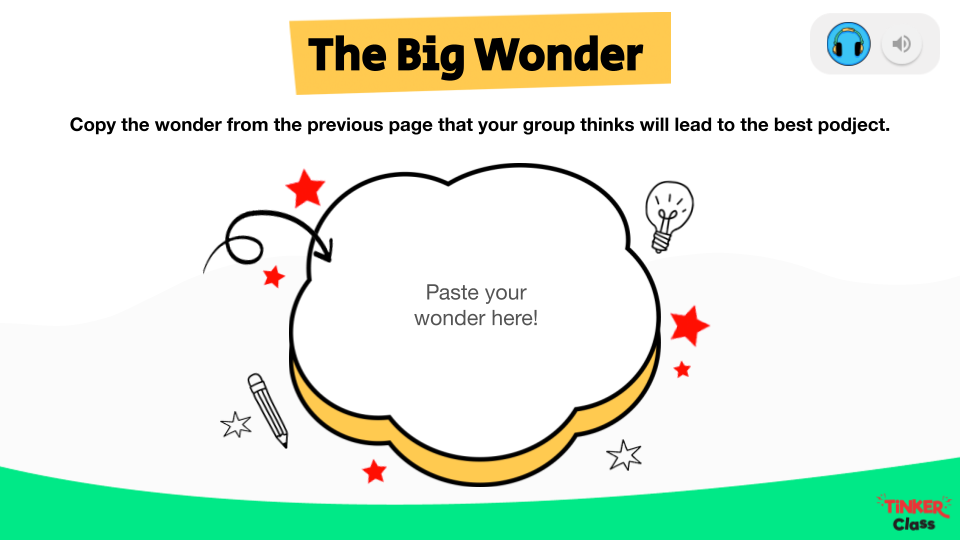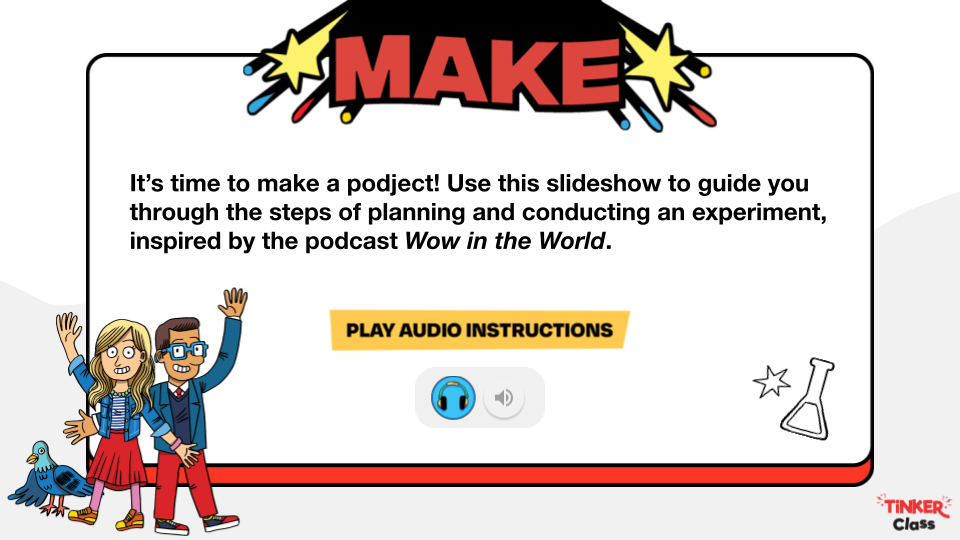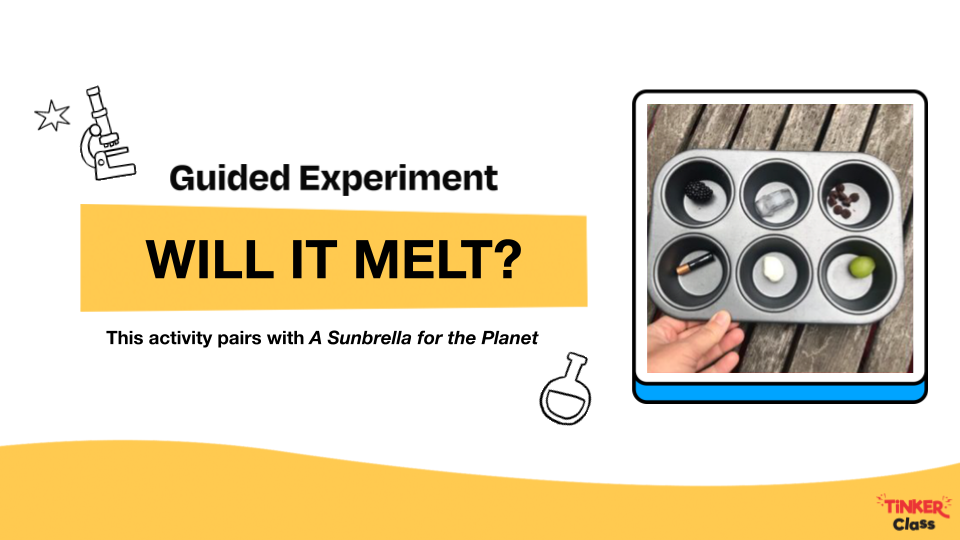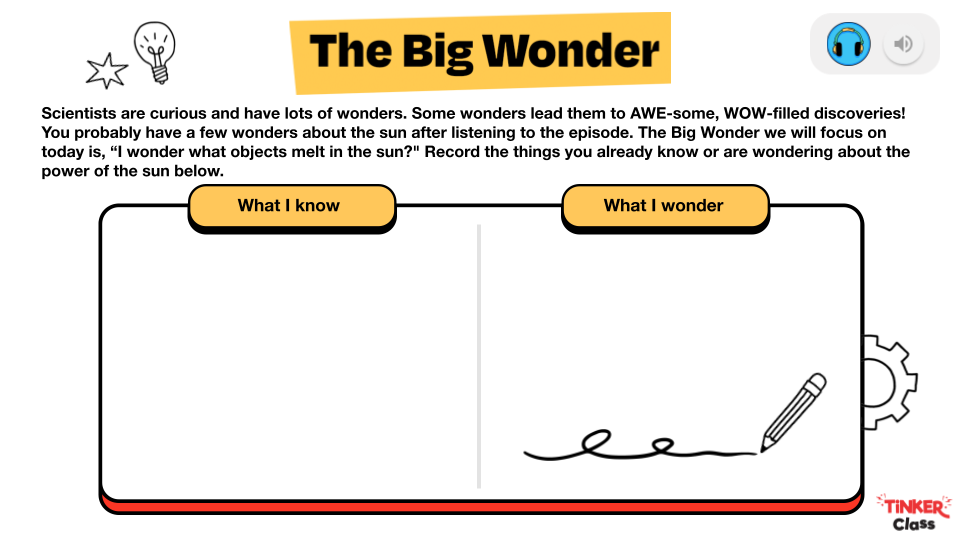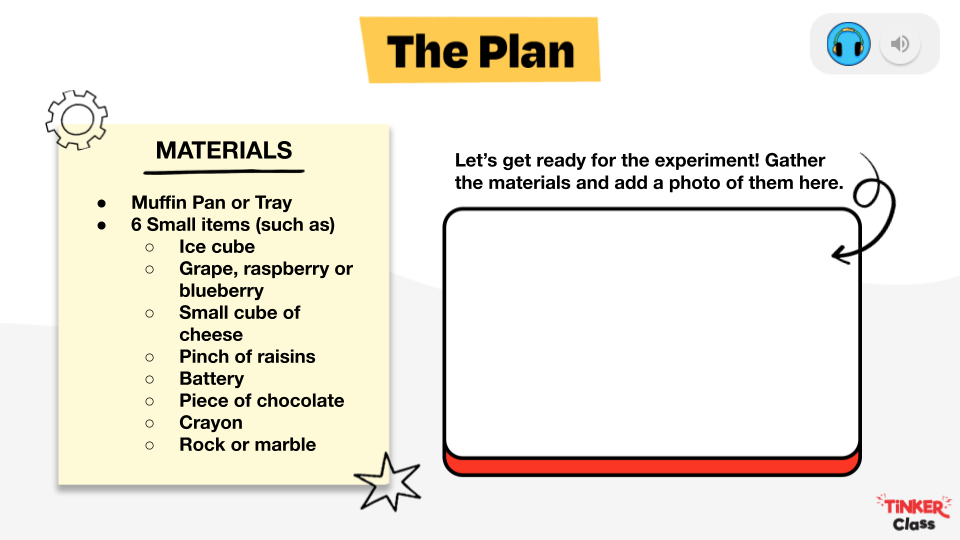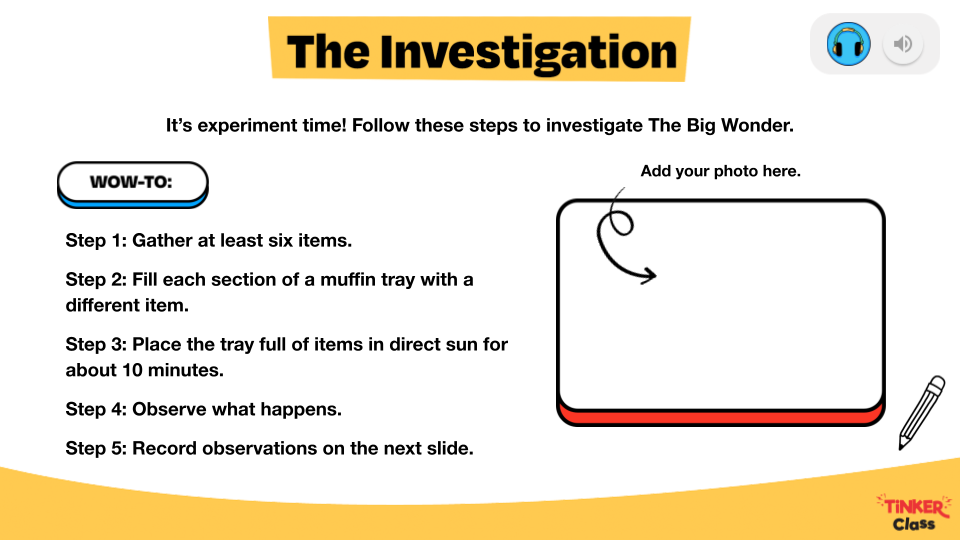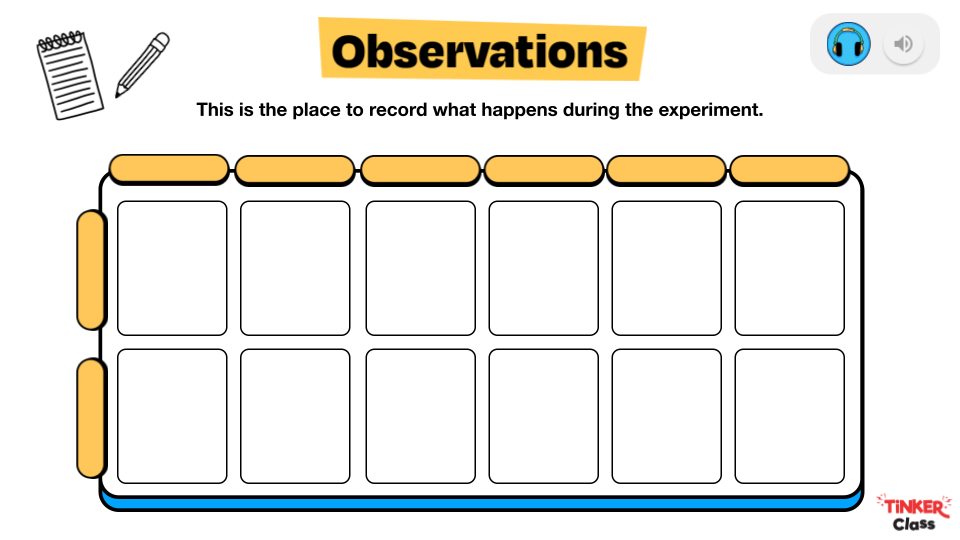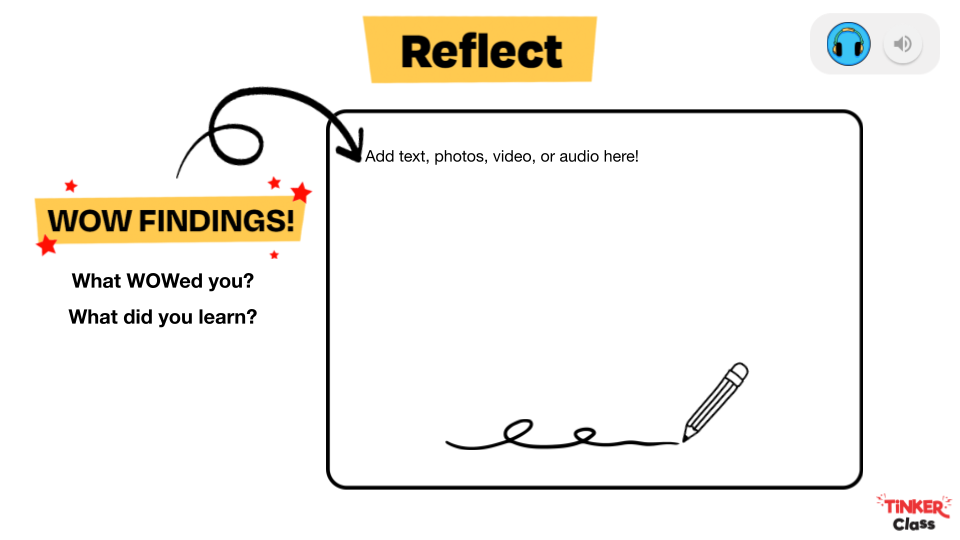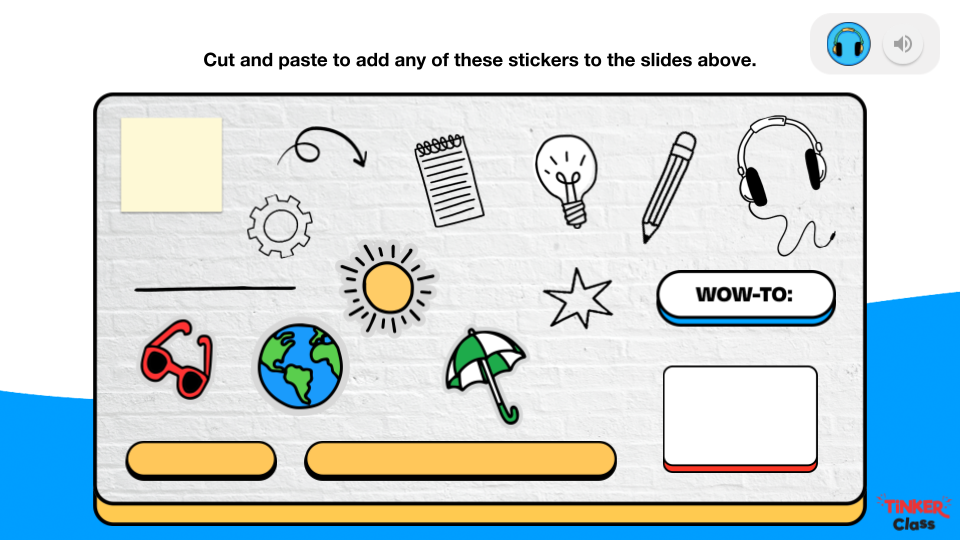 Why make YOUR class a TinkerClass?
Explore All Podjects
Ready to bring the WOW to your class? For free access and to assign Podjects, sign in with your Google Classroom account.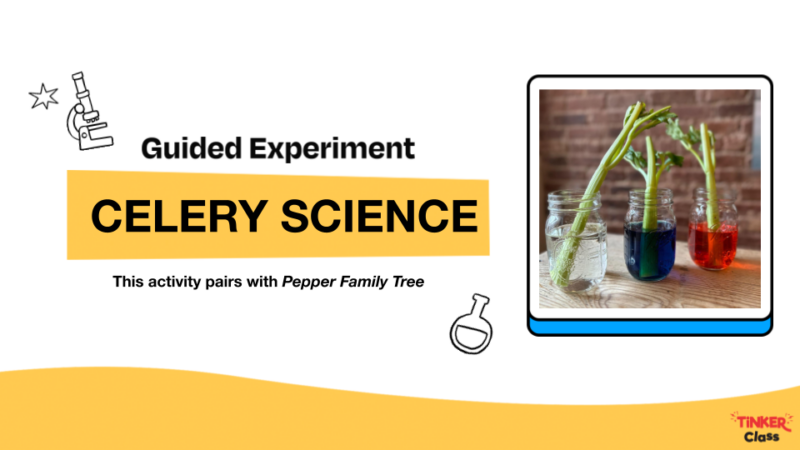 Benefits of TinkerClass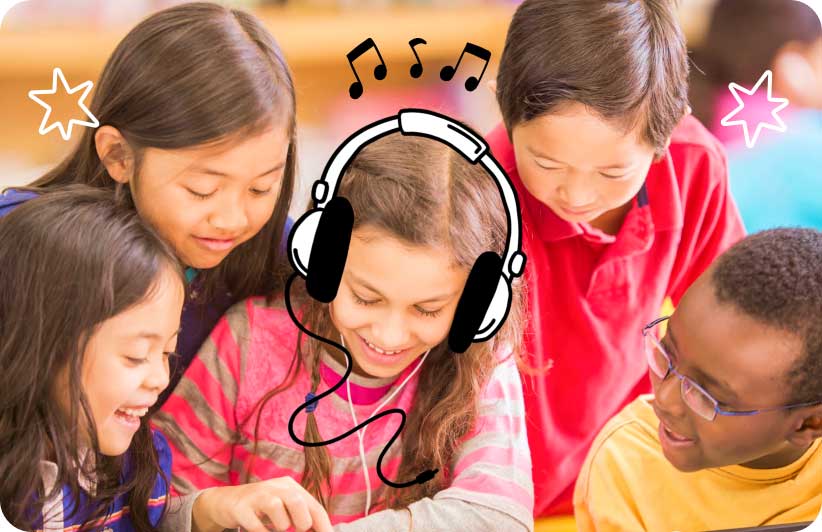 Project-Based Learning
TinkerClass streamlines project-based learning with built-in tools and guided prompts that support both group and independent work. Easy prep? Done. Customized lessons? Check. TinkerClass seamlessly integrates into existing curriculum.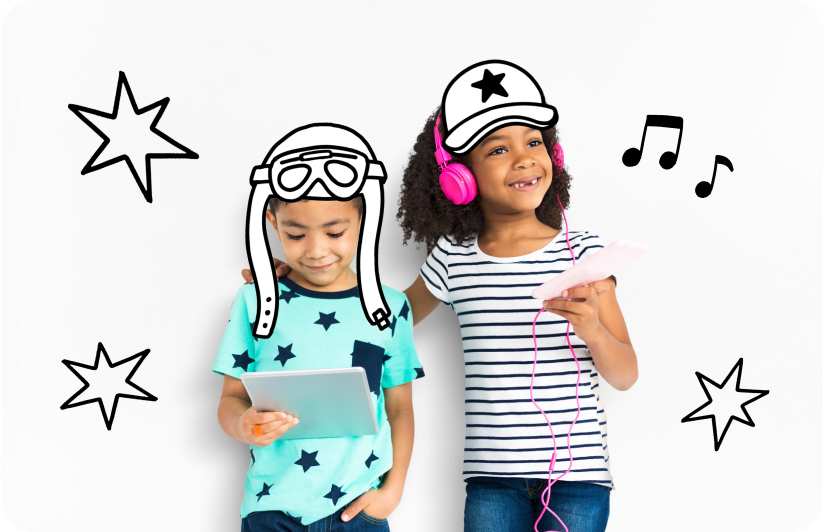 21st Century Skills
Creativity, collaboration, critical thinking, communication, and confidence are the WOW factors of TinkerClass. They're also the WHY behind it! TinkerClass sparks kids' wonder, boosts their confidence, and inspires them to be the wow they wish to see in the world!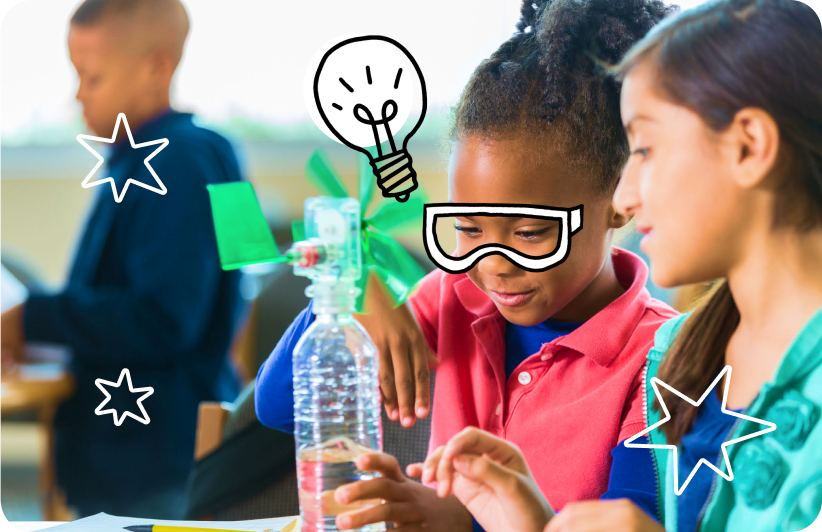 NGSS-Aligned
TinkerClass content and resources align with K-5 science disciplines (Life, Physical, and Earth Sciences), engineering topics, and Next Generation Science Standards (NGSS) to help you support, nurture, and bring out the WOW in your budding scientists.
Bring the WOW Into Your Classroom!
Check out our WOW-worthy membership options to make YOUR class a TinkerClass!