Celebrate the Holidays with Tinkercast!
Looking for ways to bring WOW to your Wowzer's holidays? Look no further! We've got plenty of ideas to make this holiday time full of fun!
Join the World Organization of Wowzers
Bring WOW to your wintertime by becoming a member of the World Organization of Wowzers!
Your W.O.W. Membership includes:
Welcome kit from Wow in the World's Guy Raz & Mindy Thomas featuring an autographed photo of Guy & Mindy, a members-only kids' t-shirt, and for a limited time, you can get an exclusive Tinkercast sticker sheet included in your welcome kit!
Quarterly mailings (a.k.a Pigeon Droppings) from Reggie
A birthday card for your Wowzer
First dibs on Tinkercast event tickets and other experiences
Access to hundreds of online activities (experiments, crafts, recipes, book lists, worksheets and more!)
$80 / year
(billed annually)
Order no later than 11/17 to receive your welcome kit before Hanukkah, and by no later than 12/8 for arrival before Christmas
Wow in Space blasts off to a bookshelf near you on 12/5!
Blast off with Wow in the World's Mindy and Guy as they take you on an intergalactic tour of outer space!
Zip through astronaut training school!
Slip into a black hole!
Apply for a job as a NASA astronaut!
Learn what it takes to be a STAR!
Get the recipe to build your own galaxy!
Meet the animals who made it to space!
And that's just the beginning! Jam-packed with eye-popping illustrations, jaw-dropping facts, jokes, quizzes, comics, and everything else that makes up our universe, this is your one-stop shop for all things space. The who, what, when, where, why, how, and WOW—all in one place!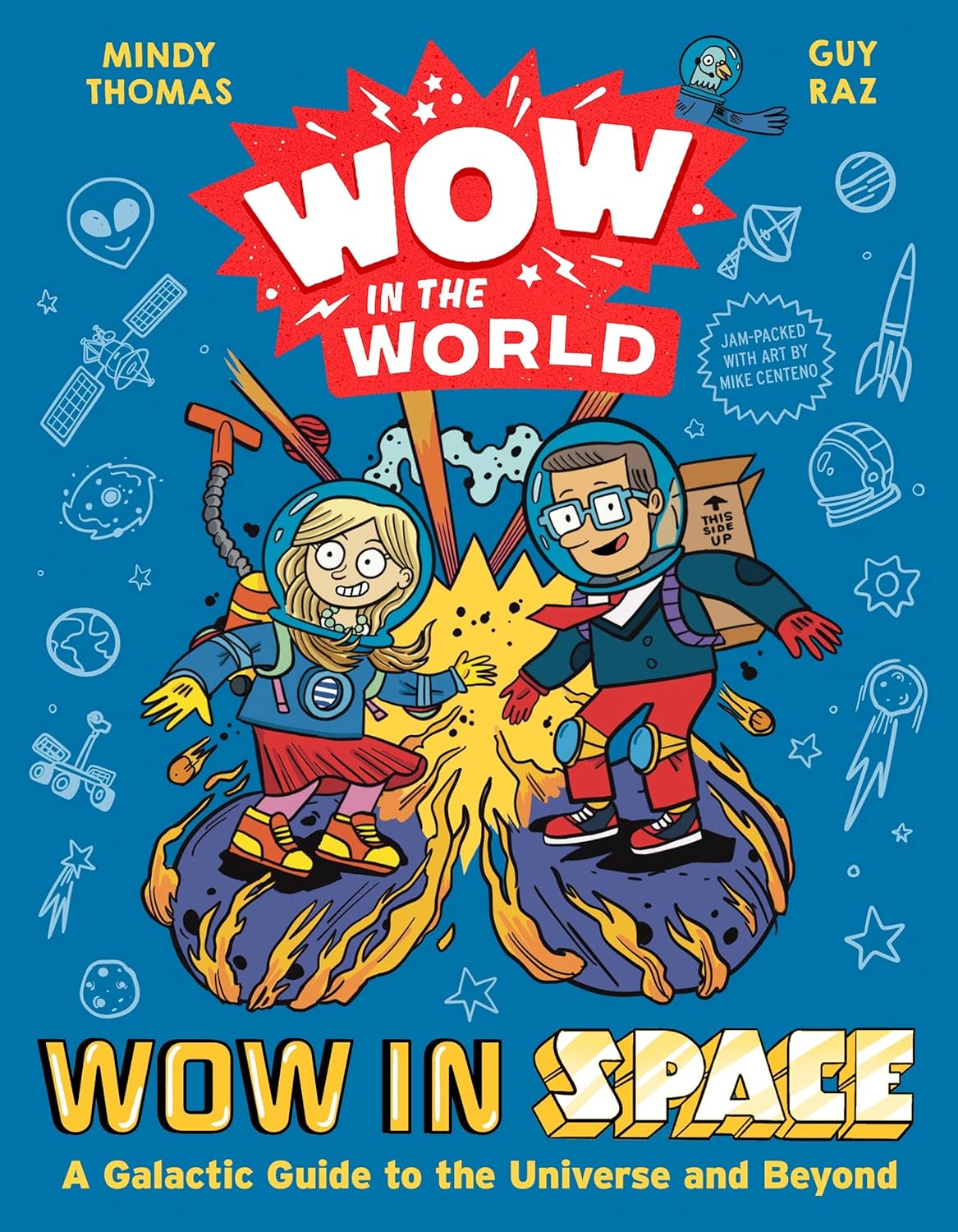 Visit our Wondery Shop!
Want more WOW merch? Visit our Wondery Shop for T-shirts, hoodies, and more!